About
us
Established in New York in 2003,
the Berkeley Capital Group now employ more than 3,000 professionals worldwide. We advise and support global institutions, governments and affluent individuals that are leaders in their industries.
What
We Do
THE BERKELEY CAPITAL GROUP provides a comprehensive range of capabilities around the globe, including Strategy, Mergers & Acquisitions, Operations and Marketing & Sales. We have deep expertise and a proven track record in a broad range of industries.
Business
Solutions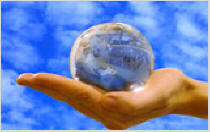 THE BERKELEY CAPITAL GROUP bring deep industry expertise gained from countless hands-on experiences spanning functions, sectors, and geographies. We draw on tested research methodologies, analytical tools, and strategic frameworks to provide context, but weigh findings against our personal knowledge of how an industry actually works.